Hiyaa!!
I just came back 2 days ago from a 4-day holiday in Bali. Now, holiday in Bali should be easily described as "fun on the beach and under the sun", right? Not so in my case..."lots of rain and bargaining" is more like it. I did get some great bargains though ;D.
Anyway, I'm at my cousin's house and we just baked some brownies! The kind with LOTS of chocolates. Yumm...
Well, here's the FO and WIP pictures promised...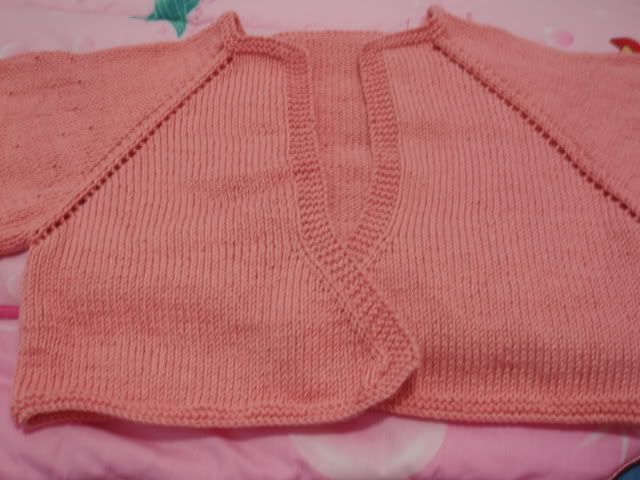 Mini sweater
Pattern from
Glampyre
.
Yarn used, Madil Eden, 100% Bamboo, 5 skeins.
Alterations, very different gauge, no puffy sleeves, yarn-overs increase. I still haven't decided on the closure though.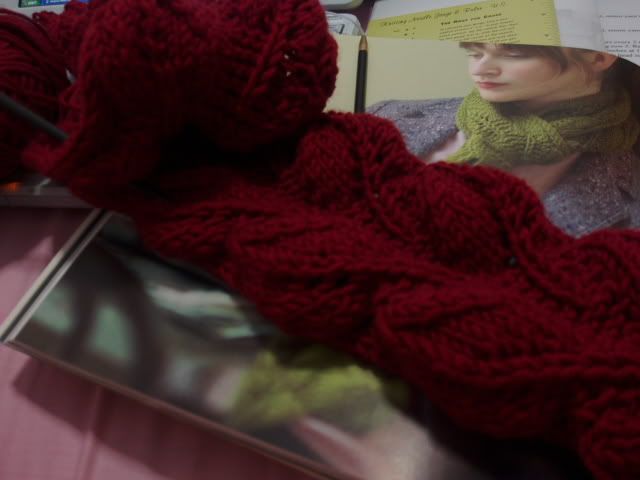 Backyard Leaves Scarf
Pattern from Scarf Style, thanks
Janet
!
Yarn used, 3 skeins of Filatura Di Crosa Zara. Did 12 pattern repeat for each side.
This is the WIP pictures, since I haven't blockes the scarf yet. Don't you think the popping leaves are just so cute?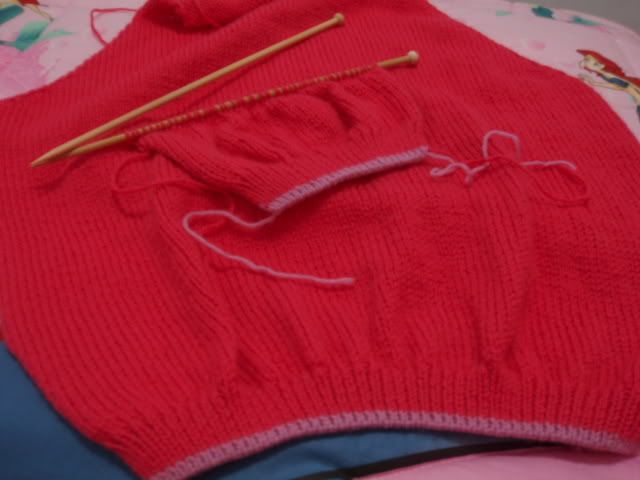 I've done the back and started a sleeve of Jemima, but then...I cast on for another project and have been completely neglecting her. Sorry girl, will get back to you as soon as this is done.
And this is what I've been knitting for the past few days. Glampyre's Bulky Cabled Cardigan in Rowan Polar. I LOVE the pattern. It's so simple and easy...and fast too. What more could you ask for? After knitted 3 Glampyre's top-down pattern (OSW, Minisweater, and this), I think I might be ready to knit my own.
My days are currently filled with lots of shopping for school preparation. To be honest, I'm really nervous since I've never lived in an English speaking country before. What if nobody understands me? I'm worried about cultural clash too....so...will everyone who'd been to UK or is living there give me some advice? It would be
really
appreciated.